AMERICAN ROAD CYCLING
HUMP SPRING OPENER 04/07/2007

Why we call Kevin Haley "Shithead"

CLICK FOR VIDEO


This page is a work in progress. We promise to fuck with everybody best we can.

Hover over Bianchi.

Big Bianchi, some other club's President.

Toe Clip Guy accepting
the desperate hand of SlingShot,
who is begging for a pull.

Brand New Bruce receiving
photo and print-out
of his T-Shirt presentation.
As a general rule, fast riders
don't have computers, which
explains why they're fast.

Dangerous Dan (Sperm Boy)
Looks a little limp, wouldn't you say?

General G Douglas Allen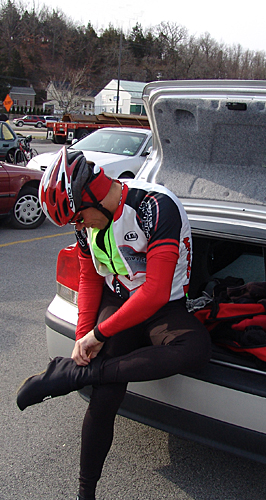 Twin George, having noticed the Black Widow
is not riding today, checks to see where
he stepped in shit.

Josh and Ryan... No, they're not.
Not that there's anything wrong with it.

Nuclear Dan under the manic spell of an approaching ride.

Palletman
----------------
THEN THERE WAS THE POST HUMP
(a few hours later)

Humberto Cavalheiro, less Turtle Boyish and very soon after
the famous Kevin, Heather, Humberto Hump sighting.

Paul Latrine in his old Garage Boy garage,
long after his competitors ceased finding it amusing.



this page last updated: 02/01/2015 11:17:35 PM